Media Partners
Proven Trade Contacts, a monthly magazine, for Medical products and services, published since 1992 by Narang Medical Limited, New Delhi, is available in Hard Copies, On-line and in .pdf/ flip in formats. All Advertisements under headings 'Buyers', 'Sellers', 'Calendar of Events' and 'Suggested useful sites' are published free of charge. Ask for a complimentary copy of Proven Trade Contacts at ptc@webptc.com
---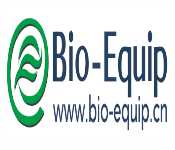 www.bio-equip.com was established in the early days of the Internet, in July 1998. Over the last two decades, themed on ¡°serving life sciences and serving high quality suppliers¡±, Bio-equip has provided the users in the fields of life sciences, medicine research, biological pharmacy, bio-engineering, modern agriculture, food safety, environmental monitoring and forensic science with the industrial information in terms of devices and instruments, reagents, consumables, lab animals, cell lines, books, biological R&D service, second-hand instruments and instrument repairs.
There are two versions, the Chinese version (bio-equip.com) and English version (bio-equip.cn): So far over 30,000 companies have registered as members and provided over 1 million product entries in the Chinese version (www.bio-equip.com), The daily visits exceed over 60,000.. The English version (www.bio-equip.cn), established in 2006, is the only English website in this field. Until August 2018, over 1,000 companies from both at home and abroad have registered as members, covering the fields of manufacturing, sale and agency of instruments/reagents with over 100,000 product entries.
---
Biobased Press (www.biobasedpress.eu) is an independent, non-sponsored website that takes a helicopter view of the biobased economy: it discusses business and research, and links the biobased economy to neighbouring areas like sustainability, biotechnology, energy, agriculture, policy and the economy. We also host the website www.precisioneconomy.com.
---